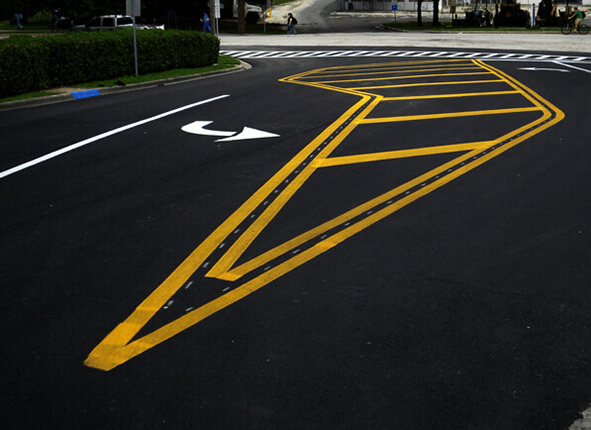 For high traffic areas and challenging climates, thermoplastic markings are an effective, cost-efficient safety and traffic control solution.
It's high resistance to heat, harsh weather, oil, and grease offers excellent protection against cracking during extreme temperature shifts and extends the lifespan of your application.
Thermoplastic material consists of pigments, binders and glass beads that are heated to 400 degrees and applied to form a durable, longer lasting product with nighttime visibility. This durability plus the superior reflectivity of thermoplastic make for a smart investment.
All traffic & specialty markings are available.
Parking Stalls
Stop Bars
Crosswalks
Rumble Strips
Bike Messages
Turn Arrows