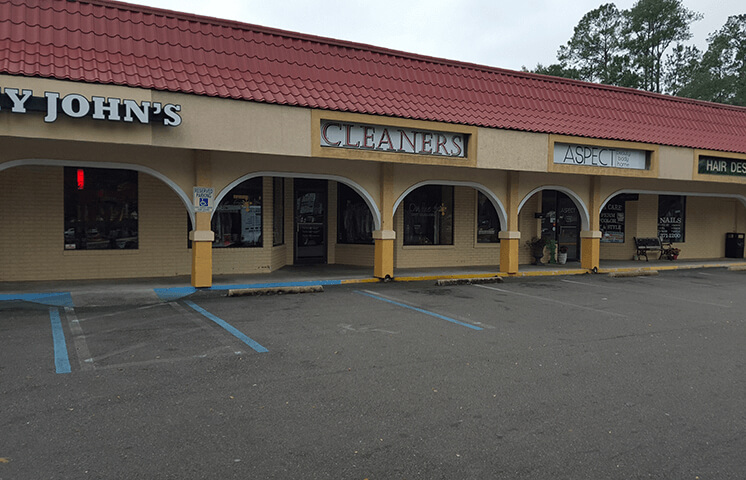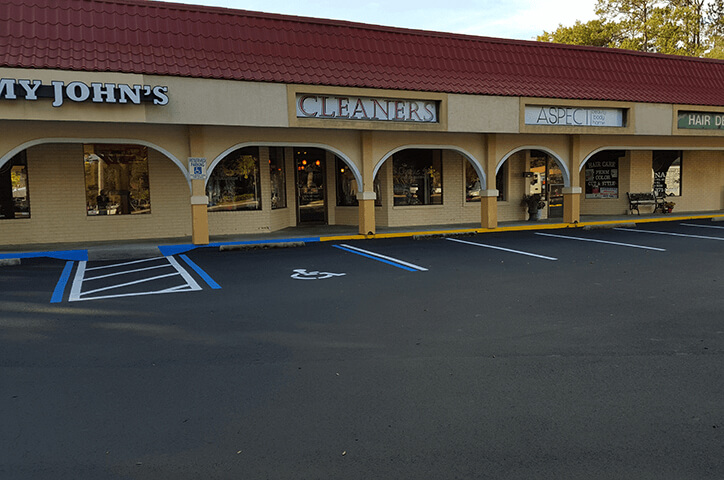 A.D.A. Compliance
Maintaining disabled or handicap parking helps avoid lawsuits and ensures the safety of those utilizing the lot. However, constant changes in A.D.A. parking codes sometimes create difficulty for property owners or managers to know which requirements are needed to bring their disabled parking and accessibility in compliance. SnG Pavement Marking is constantly updating it's codes to ensure compliance with Florida & Georgia's A.D.A. Requirements.
Curb Painting
Curb painting helps define the parking lot perimeter and enforces designated parking and non-parking areas. Yellow is used to specify loading zones, visitor, no parking, and fire lane areas as blue is usually used to mark disabled parking.
Restriping
Restriping old worn-out lines is a great way to enhance property. A well painted and laid out parking lot appeals to your prospective customers since it is the very first thing they see upon driving in. In addition, properly laid-out and painted parking lots create a sense of safety and organization for the employees, customers, and traffic that use them on a daily basis.