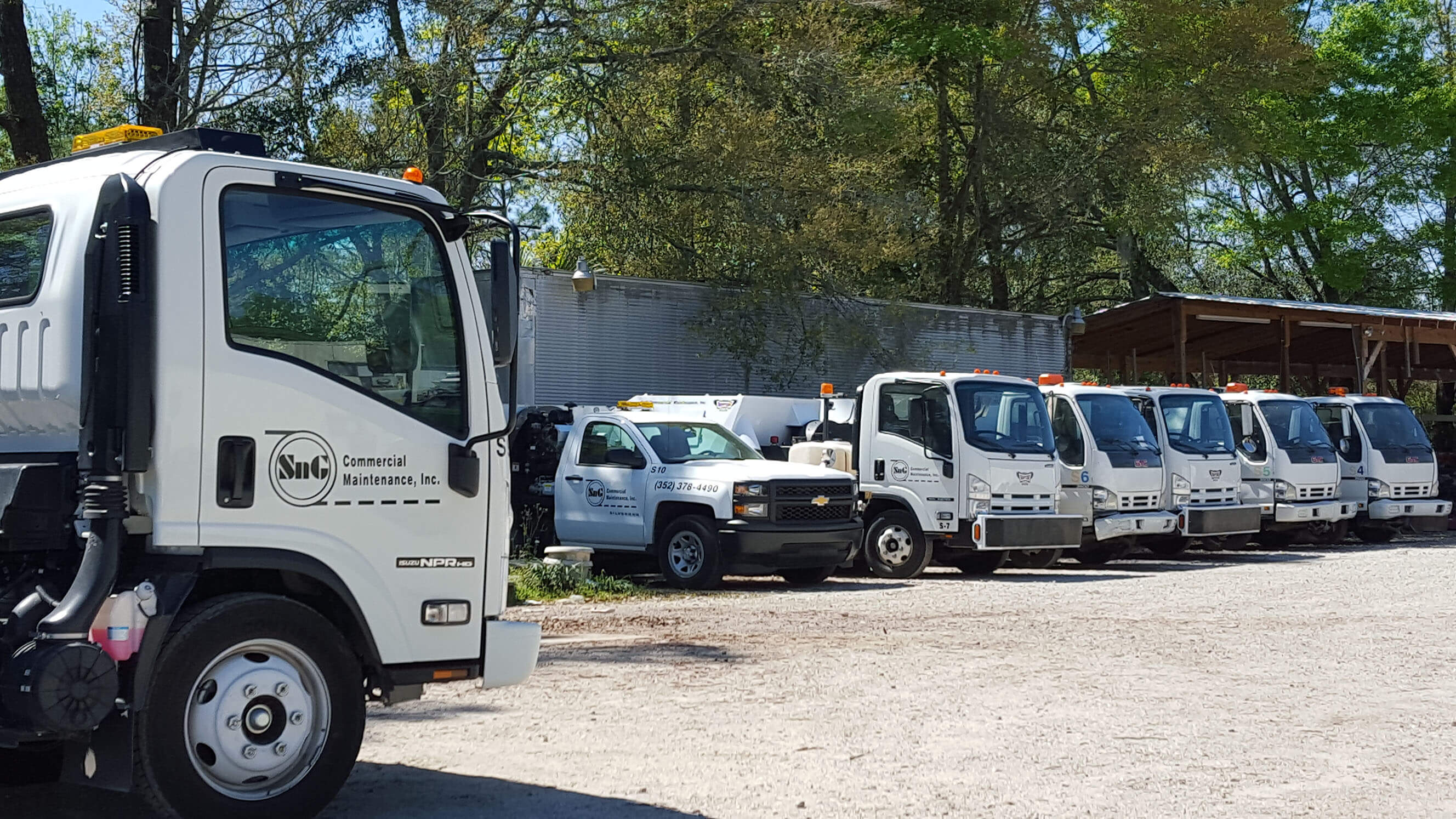 We have the largest fleet of power sweepers in North Central Florida. All of our sweepers are Schwarze and NiteHawk Industrial Vacuum trucks which allow us to give you the most pickup power combined with minimum dust and noise levels.
In addition to keeping your paved areas swept and trash cans maintained, the Commercial Sweeping team will make sure debris is kept out of your landscaping, parking bumpers, sidewalk areas, etc. SNG Commercial Maintenance is your top choice. You'll find that our professionalism also creates a safer, more inviting environment for your clients whether sweeping your apartment complex once a month or managing a high-traffic mall that requires periodic updates throughout the day.
Our proven expertise and experience can be tailored to fit requirements for any type of parking area sweeping whether commercial, retail or residential.