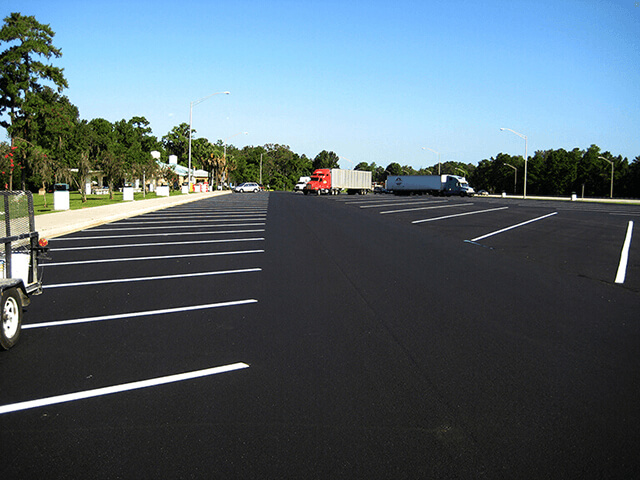 SnG Pavement Marking can extend the life of your parking lot by eliminating the progression of potholes and flaking of asphalt. Our equipment and experienced staff allow for quick and painless repairs. In the rare event that your driveway or parking lot is beyond patchwork, we offer complete asphalt overlays and new paving.
SnG can manipulate asphalt for many different applications.
Cut and patch asphalt
Tack and asphalt overlay
Speed bumps
Rumble strips
Crack Filling
Speed tables
New asphalt parking lots / driveways
Root Removal & Repaving
Sinkhole repair
Asphalt maintenance and repair is a benefit to you, your pavement and your property as a whole. Paved areas in disrepair not only reduce the value and appeal of your property, but also expose you to unnecessary liability due to slips, trips and falls by thru traffic.
It's more affordable to patch potholes as they appear and prolong the life of your property than pay for a costly full resurface of the entire lot.